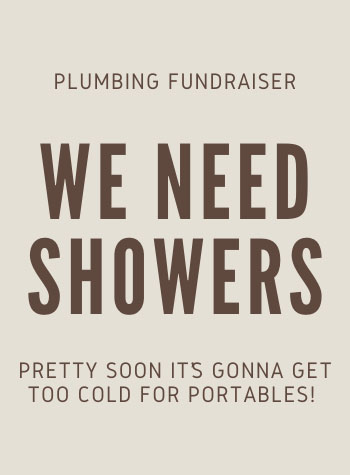 PLUMBING FUNDRAISER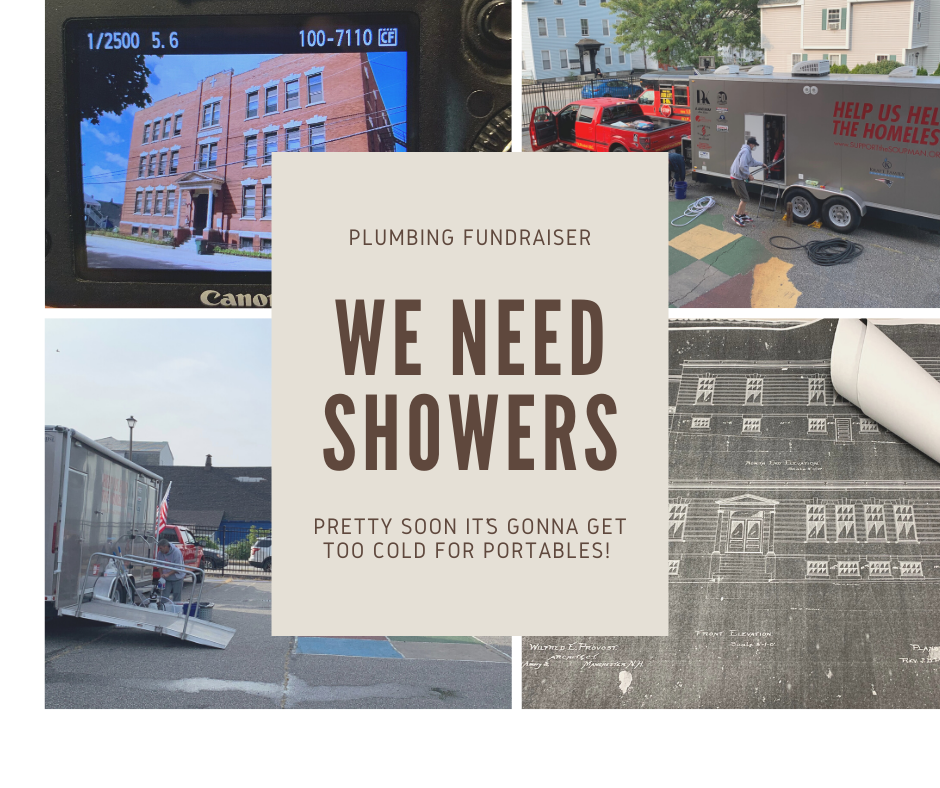 456 Union is perfect in so many ways; it is a beautiful old building that has been well loved and maintained. It is cheerful and welcoming (and once our floors are done it will be even more lovely.) There is only one thing we are lacking – showers!
While Peter and his crew at #supportthesoupman have been fabulous, swinging by on Tuesdays to help us out – even with heaters, you can only run outside showers just so late into cold season in New Hampshire!
Plumbing is our biggest need – Keith and his crew at #progresivemechanical have been phenomenal getting our kitchen plumbing up to snuff, so now we're ready to put the details together to add showers to the lower level bathrooms (two in the men's room one in the women's room). While we don't have a price yet, and we'll likely get a mercy rate, it'll still be a chunk of change. (Plus, there's a bunch more plumbing to do, this is just the priority.)
If you enjoy a hot shower at-will on a regular basis, would you consider making a donation to the Plumbing Fund? Do you like to run, walk, swim – maybe your own little virtual fundraiser for us? Does your company provide matching gifts? Would you consider becoming a sustainer and sending us a little something on a regular basis? We are grateful for all forms of generosity!
You can send it through paypal.me/1269cafe or snail mail (if you do online bill pay, your bank will pay the postage and we'll get the full amount!)
1269 Café Ministries
PO Box 6131
Manchester NH 03108
Or, if you want to swing by for a tour while making a donation, we love the ol' Pentecostal Handshake – ha!