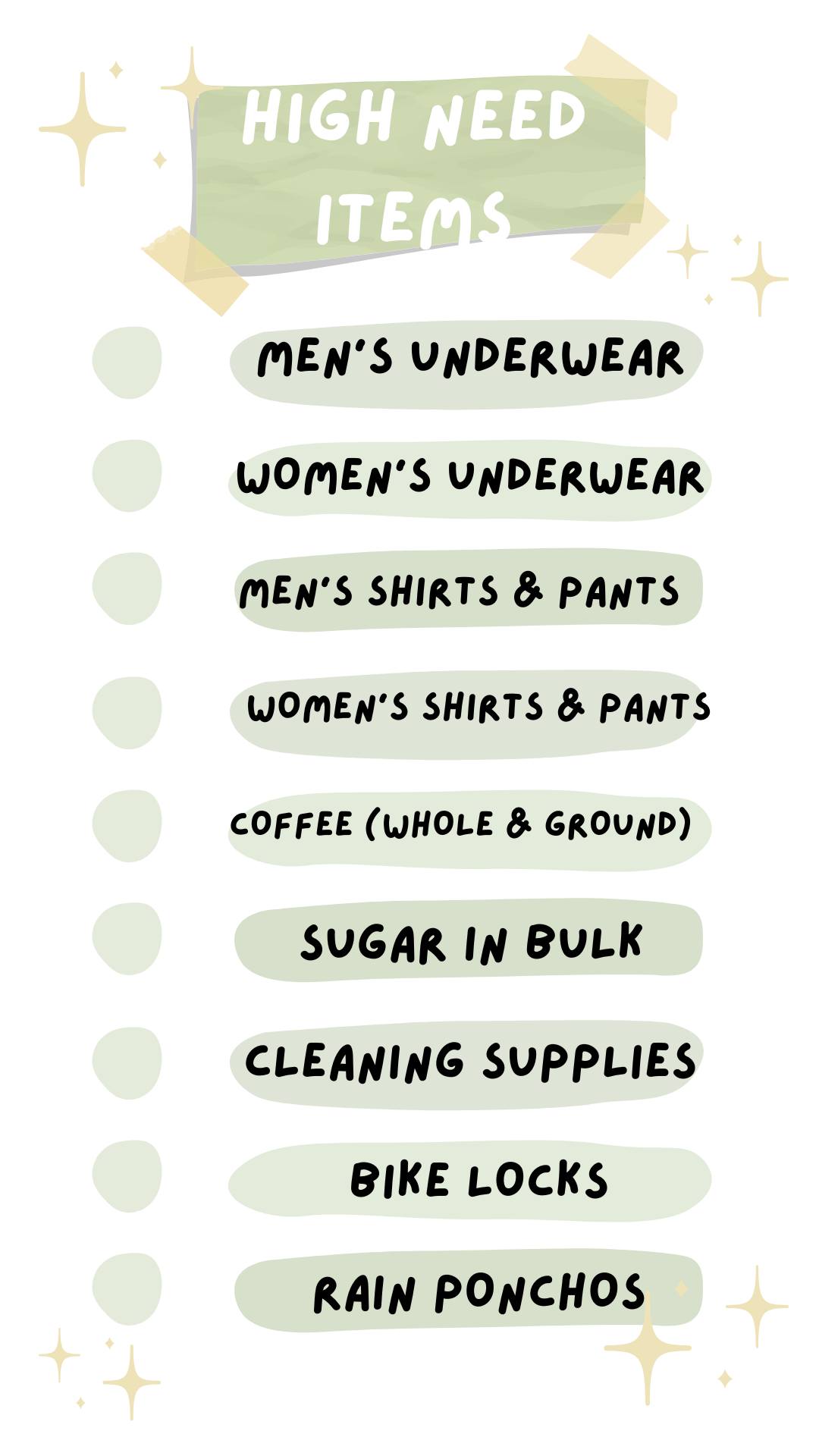 You can be more involved
Wondering how to get more involved with The Twelve, but don't have time to volunteer? Please consider donating some High Need Items from our list! For Men's Clothing we need Medium and Large (Sz. 30-32 waist pants), and Small and Medium for Women.
To be a reoccurring donor of these items, please contact Erica Brooks at erica@thetwelveonunion.org. This weather has been TOUGH, and we are hoping to give nice items to our lunchtime friends to feel more comfortable! Thank you for your continued support!!